★★★★★
Well… WELL.  I'm not sure how much of what happened on screen was true maybe I'm in denial but we have to wait a year to confirm there was a few deaths I guess… I'm over 2018 already. Transport me to 2019 so I can have Game of Thrones and "Avengers 4".
So the last film Marvel blessed us with was Black Panther and they violently slap any hope and uplifting vibes you got from that film… GONE. It happens fast and due the fact that everyone is in it the scenes snap back and fourth, most of the time in the middle of action sequences. So you end up panicking then realising it's a double panic situation then forgetting about the initial panic BOOM the initial panic is back oh shit. That is my review. 
 I've seen twitter reactions and people felt emotional but I was pretty much silent during the film and when I came out. I didn't trust that some characters seemed somewhat "safe" and some didn't. It's ambiguous and some of the "deaths" might not be? Maybe.. somehow… hopefully? I just don't trust this film nor the directing duo Russo Brothers shout out to Joe and Anthony Russo.  We don't spend a lot of time on Earth which was all fun, the setting changes constantly which makes sense and their wasn't a lot of discussion it was more like we have to do this *does it* because they literally have no time to waste.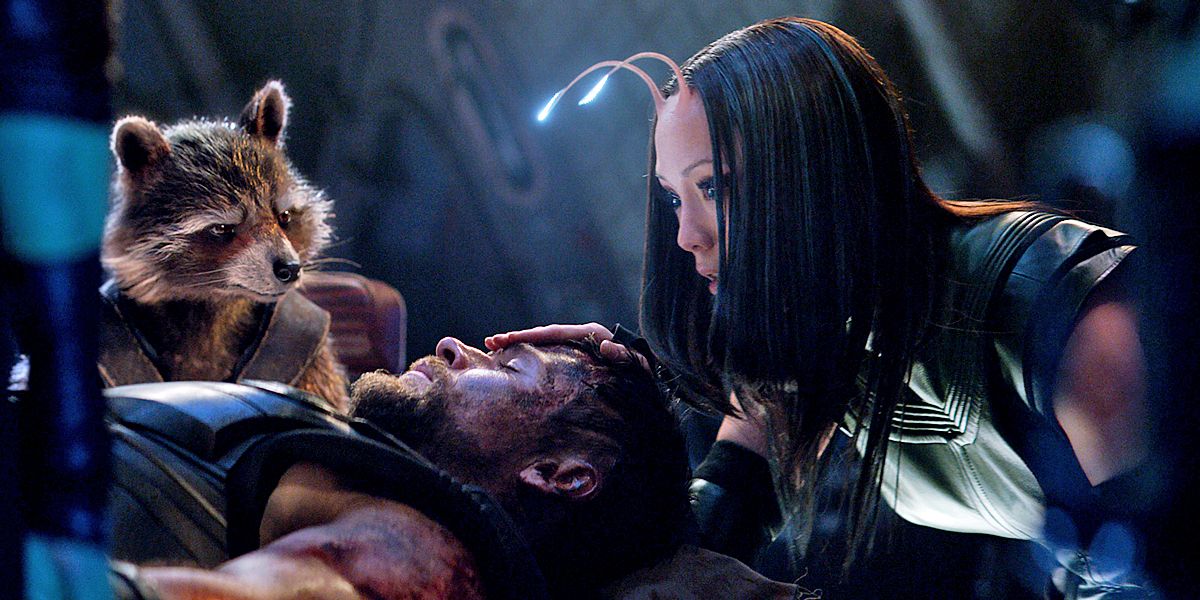 With this huge cast the writers really flaunted the character dynamics, some we had never seen before to which they were grouped together perfectly. Thor ft Guardian's of the Galaxy squad was quite something and why has it taken so long for this to happen. It was also a chance to get new suits, Peter Parker got suited up nicely. Steve Rogers came through with the beard and Bucky Barnes was living it large in Wakanda! Got him self a nice new arm sponsored by T'Challa. OH and female triple threat we see Scarlet Witch, Okoye and Natasha Romanoff smack a bitch up WONDERFUL.
Thanos… the villain can't lie I kinda like him. (obviously his idea of genocide to create better world does not make sense) BUT I wasn't even mad at him for coming to collect his little infinity stones for his nice glove (made by Game of Throne's finest Peter Dinklage) or even hurting our favourite characters. I was more angry with how the team handled, I knew it was going to be a shit show but there happened to be a few points when it almost seemed like they had a chance but someone messed up NO NAMES. I think villains are usually always laughable, I'm never scared of them and the CGI is always questionable but Thanos damn he was good. He wasn't even trying hard, there were moments were I was thinking well he could have just killed you right now but obviously it's a 2 hour 30 minute film so no. His team of "children" who aid him in finding the stones were also quite frightening and just plain ugly.
The midnight showing had the best atmosphere, usually I hate to hear people having conversation throughout the film but I think everyone had lost it and felt reassured by other peoples suggestions and screams. It was also cute and nerdy that people still cheer for their favourite characters I like that shit.  I would recommend for next year if you haven't been to a Marvel midnight showing before do because it is so much fun. Maybe I'll develop this review after I rewatch the whole entirety of Marvels collection but for now just go and see it quickly!